Zangief might lose to days with cold weather, but for him, Chunli is just Tuesday.

Avid Street Fighter fans may recall of the Super heavyweight body builder who cosplayed as Zangief in winter comiket. After catching a cold and vanishing from the public, he reappeared again today at the most unworldly of places-- Capcom's celebration ceremony of Street Fighter V going gold.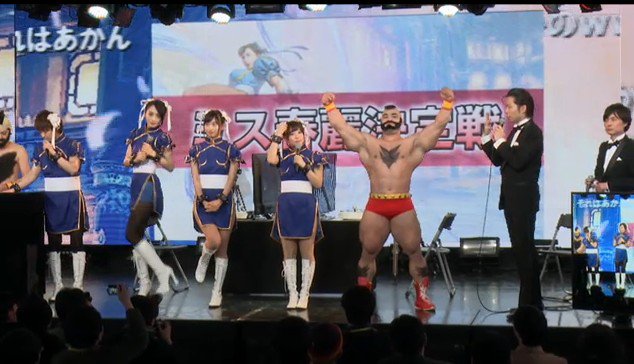 Not only did he appear, he also won the Ms.Chun-li contest for some reason.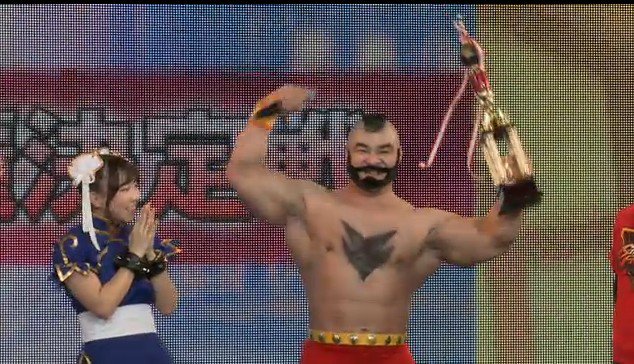 Nicovideo snapshots by
@shirauzutaisa
. The full celebration ceremony archive can be seen at the link below. The chunli contest is around 7:52:00.
http://live.nicovideo.jp/watch/lv250641549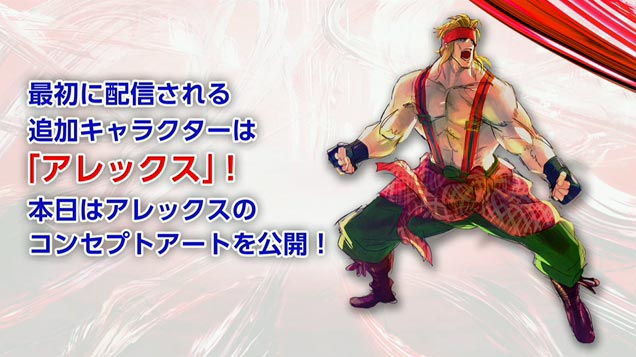 In related news, SFIII's Alex was officially announced as the first DLC character for the game together with the unveiling of his image illustration.