SNK's sword slingling brawler is making its way to the PS4 with familiar faces from the old days.

With only 2 days to its release, SNK has unveiled the full roster of DLC characters slated for the first season of the Samurai Shodown reboot on PS4: Rimururu, Basara, Kazuki, and Wan-fu. Previously, rumors had pointed to a new character and Iroha potentially being in the season 1 roster.

Aside from the 4 DLC characters, the season pass also comes with a retro Nakoruru costume.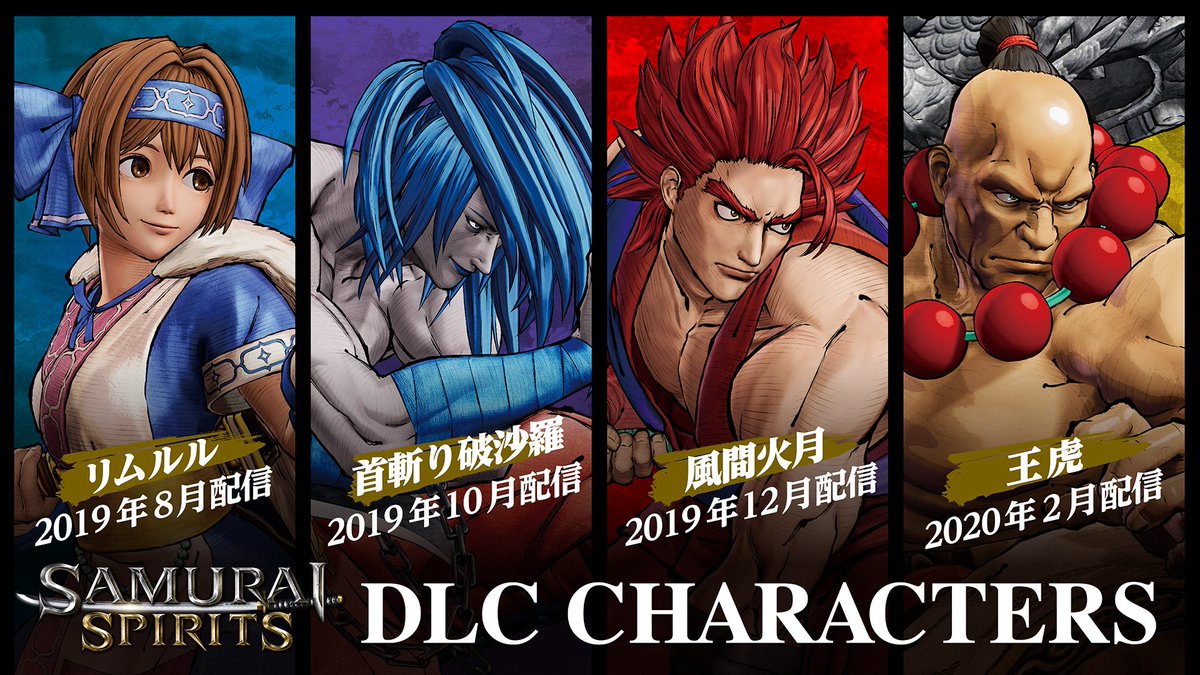 For the US, Samurai Shodown will come with a free season's pass with a purchase before June 30. The EU region is also receiving a similar offer; the season's pass is downloadable for free on PSN regardless of game purchase until June 30.
No free season pass has been announced for the Asian and Japan regions.