Some people dress up for big occasions, some take it all off.

Such was the case with this winter's Comic Market 89, where Taichi Shimizu ( @taichi_shimizu ), Super heavyweight class semifinalist of the 2015 Los Angeles NPC bodybuilding contest, was attracting the attention of many visitors as he awed them with his convincing display of Zangief.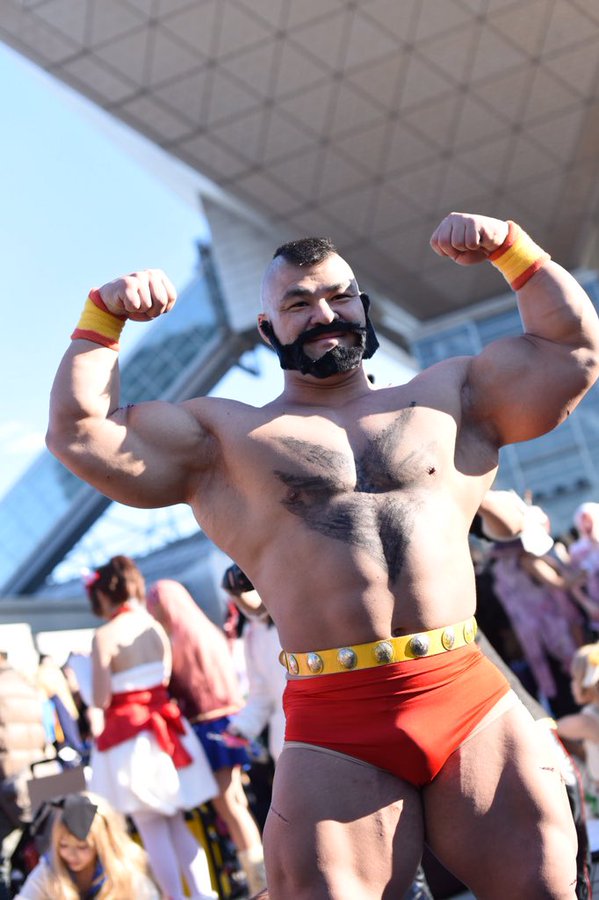 Taichi's muscular cosplaying came at a cost however. Practically naked leave aside his red cyclone breifs, the Japanese Zangief was outside in the freezing weather of around 6 degrees celcius and it didn't help that the venue was right on the edge of Tokyo bay. He had to retire after a day from catching a cold.
Taichi's biggest concern before hitting the event was his
manlyness slipping out of his cheaply tailored briefs
. His hair is actually real and
not a prop
.
---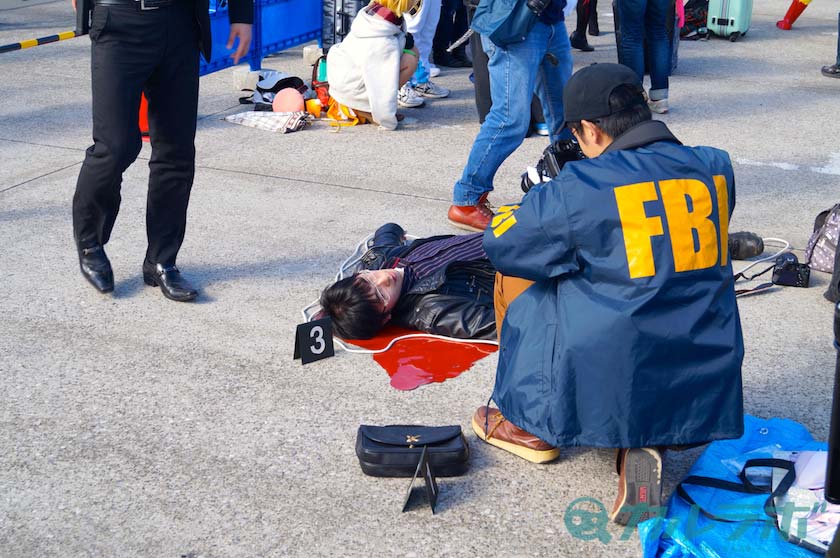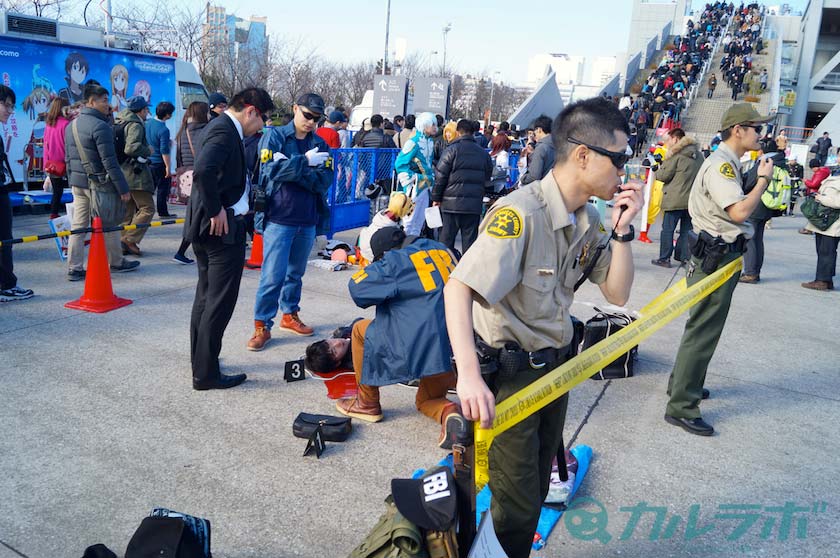 These are all cosplayers

Cosplaying has long been a tradition of Japanese pop-culture, and occasions like Comiket and Halloween have been staple opportunities for people to express themselves. Aside from popular characters, there's also a lot of original cosplaying that you'll get to see.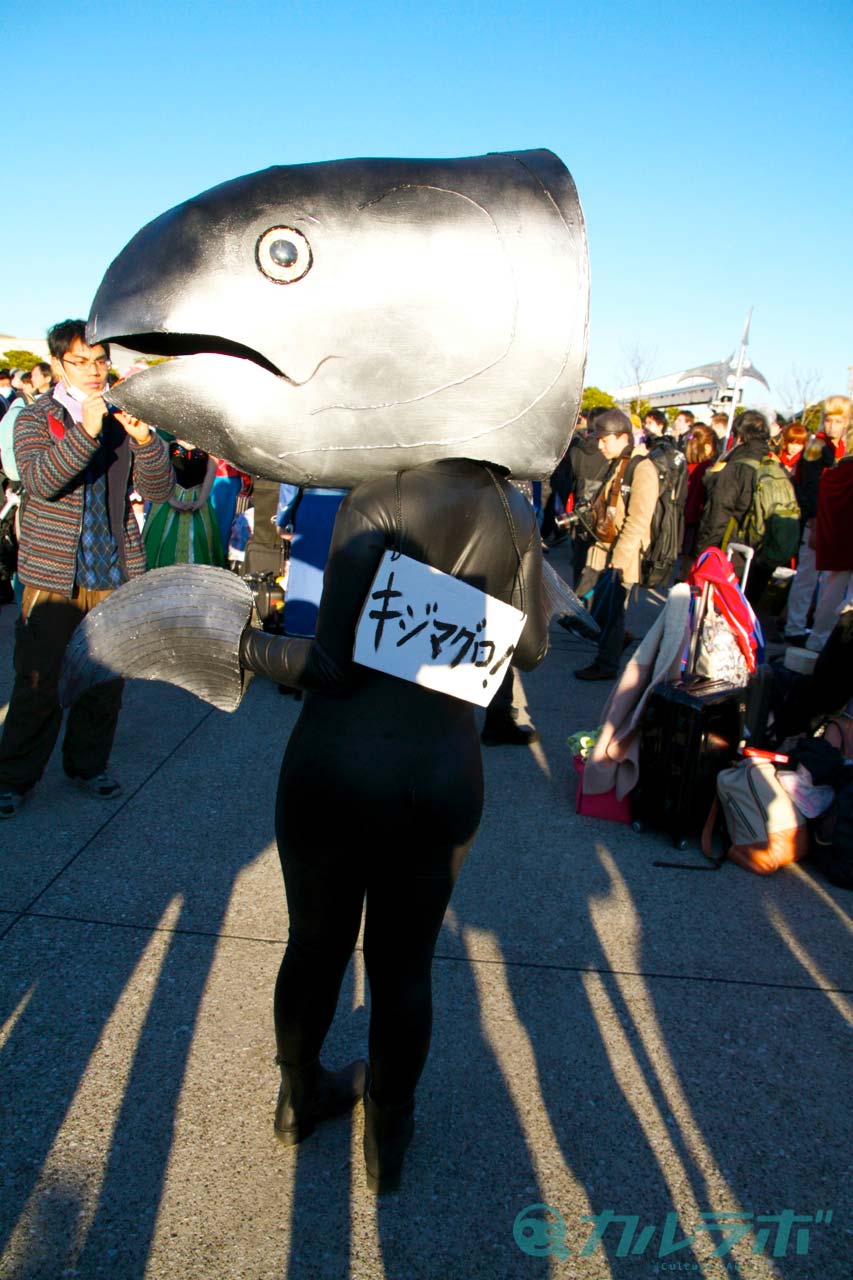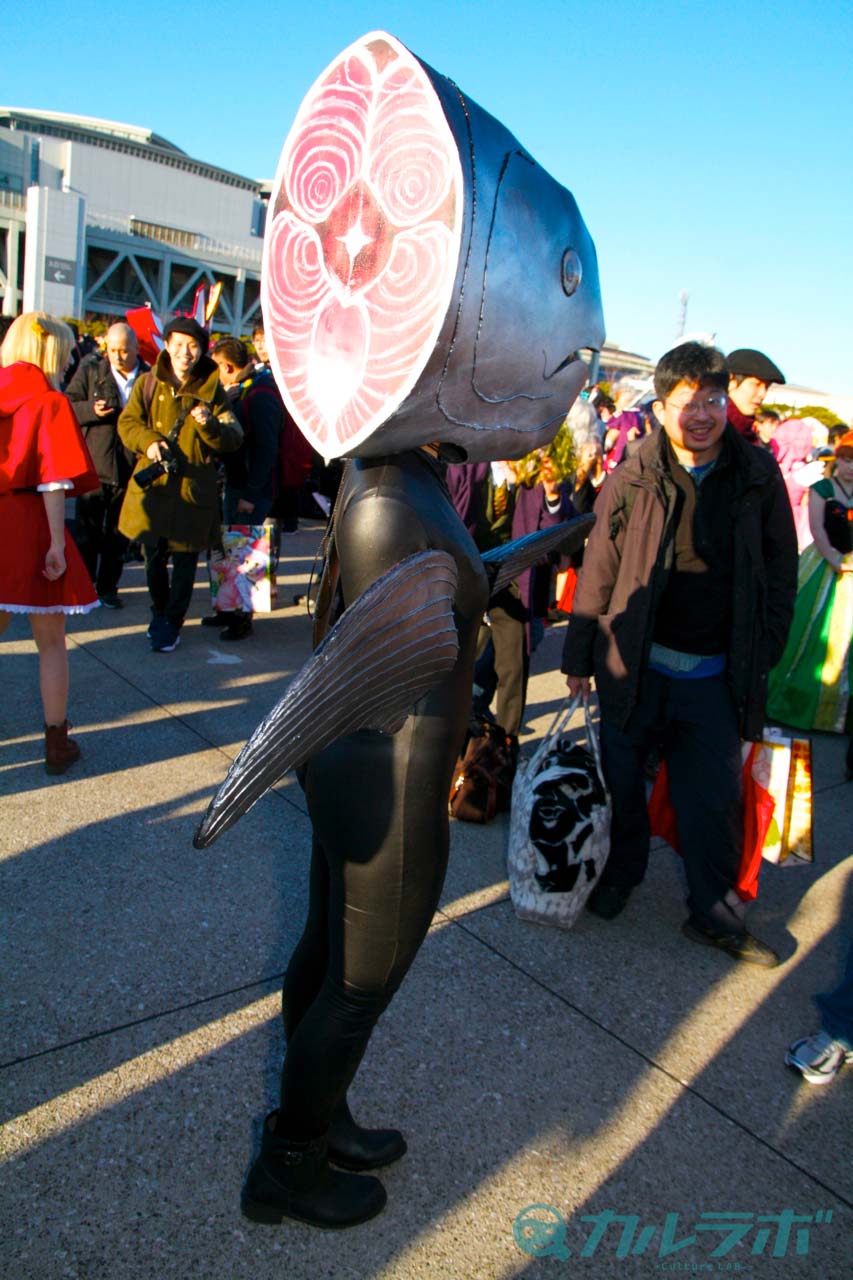 Fatty tuna on the run

For more cosplay photos from this winter's Comiket (C89), check the links below.
---
Zangief photo coutesy of -
@S_cipher015
Other cosplay photos courtesy of -
Culture Lab