Last time it was Italy, this time it's France.

Monkeypunch's Lupin the Third series--which happens to have just marked its 50th Anniversary in 2017--is returning to TV this spring.

According to Cinema Today and other media outlets, Lupin the Third Part 5 will begin airing in April; streaming will be available on Hulu. A teaser image was released today together with the announcement and the first trailer will be coming in just three days.

From what we know so far, Lupin the Third Part 5 will take place in France which of course is the homeland to Maurice Leblanc's original Arsene Lupin that the anime's protagonist derives from. The modern digitized society will be this 5th series' theme; aside from the usual classic cars and Lupin weilding his Walther P38, we'll also be seeing him using various digital gadgets, mobile devices, and of course, the Internet.

Character designs for Lupin the Third Part 5 is once again being done by Hisao Yokobori, who's staffed with the series since 1987 and recently did character desgins for Part 4 (the Italian series). Seasoned animator Yuuichiro Yano is the director, series composition are by Ichiro Okouchi. Lupin's original composer Yuji Ohno will be returning again for the music scores. This series will be produced by Telecom Animation.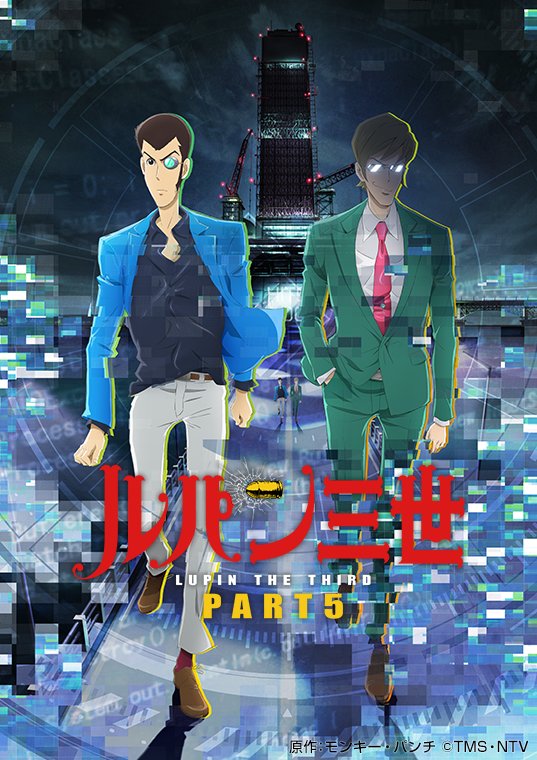 ---
News from:
CinemaToday