Reality can sometimes be more mind-wobbling than fan-made skins, which certainly is the case with today's sudden announcement.

At the DOA Festival 2016 taking place today in Japan, Koei Tecmo announced its collaboration project with SNK to bring The King Of Fighters franchise to their bouncy fighter, Dead Or Alive 5: Last Round.

With the collaboration, SNK's most renowned ninja Mai Shranui will be making her way to DOA5:LR as a new character in September.

What's more, DLC costumes based on Yuri Sakazaki, Kasumi Todo, and Hinako will be added in the update. Yuri and Kasumi's costumes will be breakable as a shoutout to their Art Of Fighting origin. The costumes will have a 2P color as well.

For a first glimpse at Mai's win pose, check the video below.


Koei Temco is also collaborating with the anime/manga series
The Attack of Titans
. An update on July 19 will bring costumes for all 30 characters as well as a new stage based on the series.
Oddly enough, the Attack of Titans costumes can also tear although that never happens in the original series. Check the trailer below.
Later in December, a collaboration with console game maker Aquaplus will bring a number of DLC costumes based on their games to DOA5:LR including their popular character
Multi
.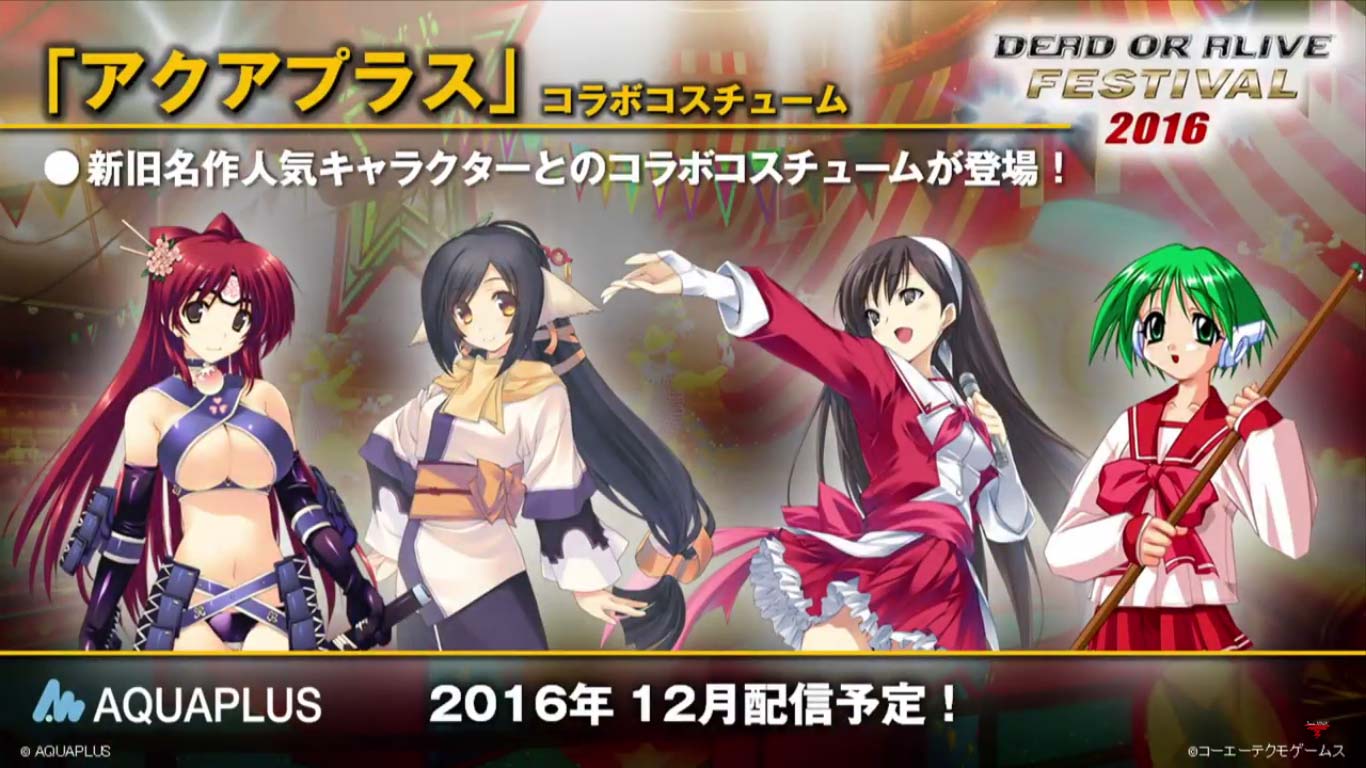 For additional images, check Dengeki Online.
http://dengekionline.com/elem/000/001/315/1315566/