While it's unknown if SNK will release any sort of limited edition package for Japan, the major retailers in the country seem serious about selling the game and they're offering store-exclusive preorder bonuses.

During the KOF14's 36-character demo today held at Akihabara's Yodobashi Camera, the electronics chain revealed they will be giving away an exclusive PS4 theme featuring K' and Kula, drawn by former SNK artist Hiroaki.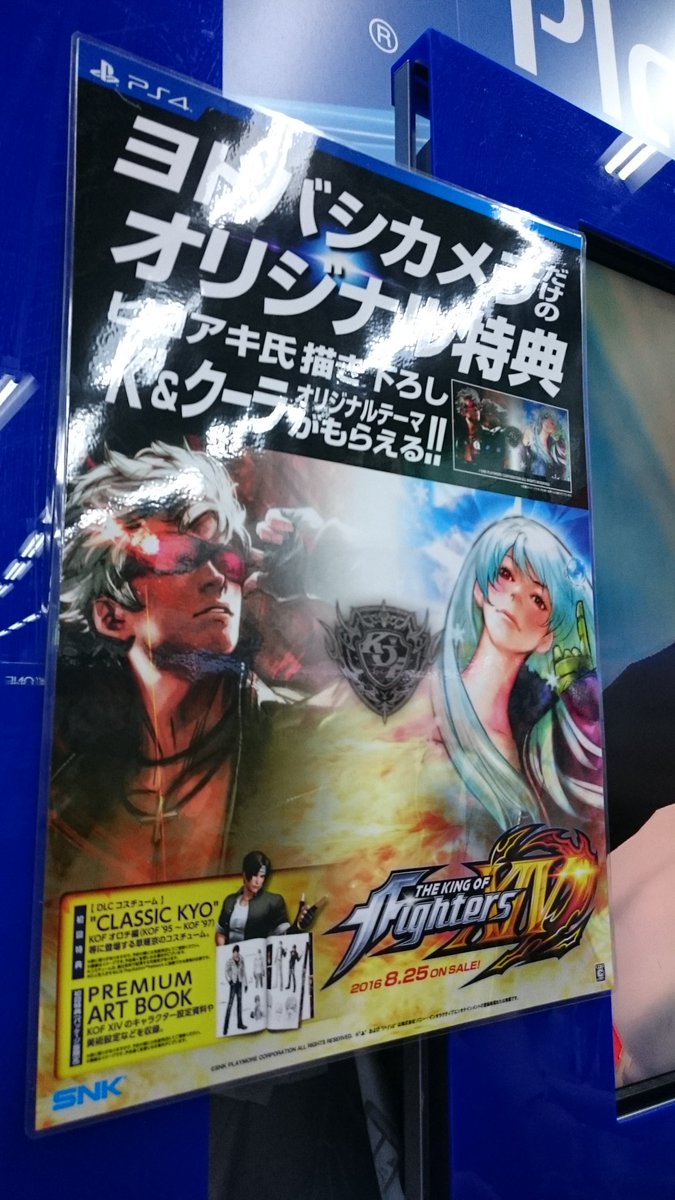 Photo from Twitter
Yodobashi's rivaling store
Sofmap
however has more to offer. With preorders, the retailer chain will be giving a PS4 theme featuring the full cast of new characters in the game, drawn by SNK's official illustrator Eisuke Ogura. In addition, there's also going to be a second bonus: a B2-sized tapestry featuring the heroines Mai, Athena, and Nakoruru.
While Yodobashi and the Sofmap/Biccamera group are amongst the largest electronics chain in Japan, some other retailers might also announce exclusive bonuses in the near future as well. The online juggernaut Amazon hasn't shown any photos of their exclusive PS4 theme yet, either.