Bandai's toy developers have some serious love when it comes to DragonBall, and it shows... maybe to much.

Today the company unveiled its next figure product for the DBZ series: Vegeta trembling in despair. The figure itself is an odd choice of scene, but the bigger reason why it's making headlines in Japan is because of an added vibrator feature which convincingly makes Vegeta tremble.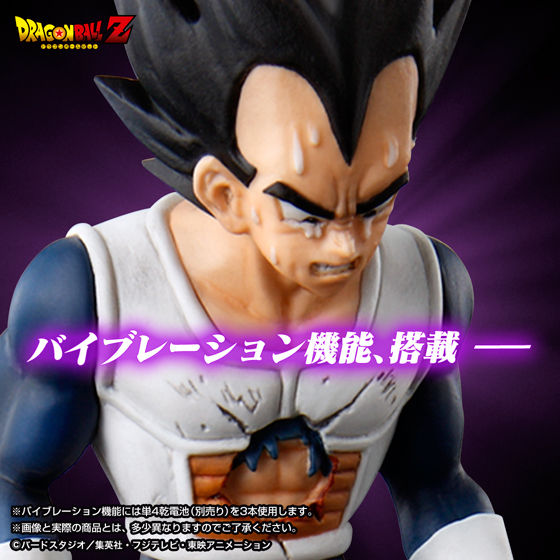 The toy figure is an accurate reproduction of Vegeta's battle scene against arch enemy Frieza, where he cries from pure fear and despair after realizing his utter powerlessness and godlike strength of his nemesis.
At an affordable price of 4,949 yen, the figure w/vibe function can be seen in action via the product trailer below.
http://p-bandai.jp/item/item-1000099029/