One of the more likely toys to become a niche collector's item, Lego clone manufacturer Shen Yuan has released a KOF series in its lineup featuring an offering of 8 characters.

Shen Yuan is known for producing a vast lineup of Lego Clones, ranging from Toy Story to Star Wars. It's unclear whether the company secures licenses for its products.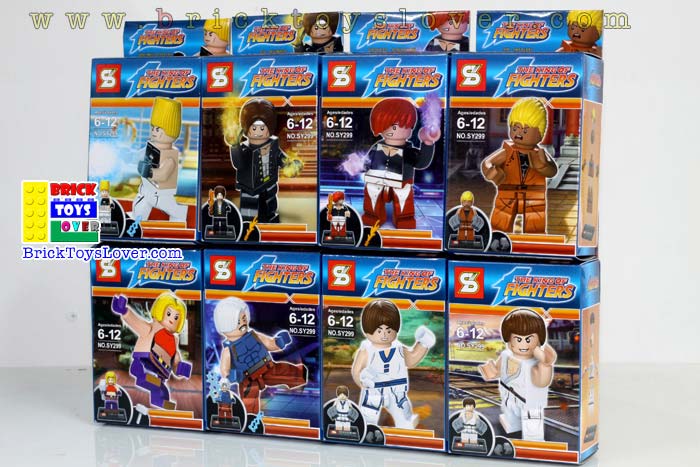 Image from bricktoyslover.com
---
Some of the characters look genuine, while some others-- namely Ryo and Takuma, look more similar to Akuma and Luke Skywalker than their original KOF designs.
.
For an extensive product review, check
Digger 318 Toy Reviews (Youtube)
from which the photos above were borrowed.
https://www.youtube.com/watch?v=ZXog6-h9vg8
---
(Via KOFFuneral)