While the copyrights for SNK's Sky Love is now with another company, that certainly isn't denting the series' heroine from appearing in a new game.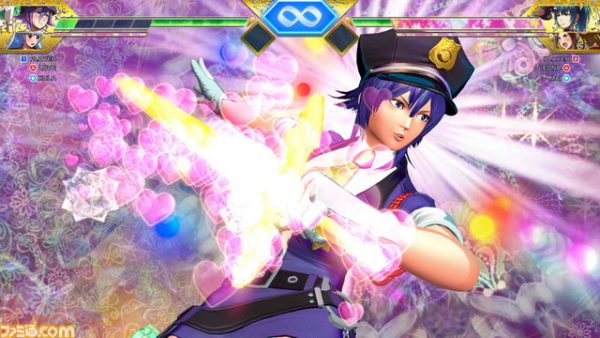 Image from http://blog.livedoor.jp/toshiboking/archives/31755738.html
SNK's upcoming late-summer release
SNK Heroines: Tag Team Frenzy
will feature
Love Heart
in its cast of characters, according to Famitsu.com. The May 24 issue of Famitsu magazine will have details, at which date it's most likely that we'll also be seeing an online announcement; Thursdays are usually when SNK gets its trailers updates on the official Sony PlayStation channel.
The character's unveil comes only days after Highlights Entertainment's filing of a new Sky Love pachislot was made public.
SNK Heroines: Tag Team Frenzy is slated for release in Japan on September 6, a day earlier from other countries due to Japanese game industry standards of adding new titles on shelves on Thursdays.
---
Source:
https://www.famitsu.com/news/201805/22157630.html
Headline image:
http://blog.livedoor.jp/toshiboking/archives/31755738.html