Happy Days from the 90's are here again.

Following a brief announcement with an under-construction web site, SNK has suddenly launched the first of its Neo Geo World Tour starting off at the Radio City Festival in Los Angeles, California this weekend.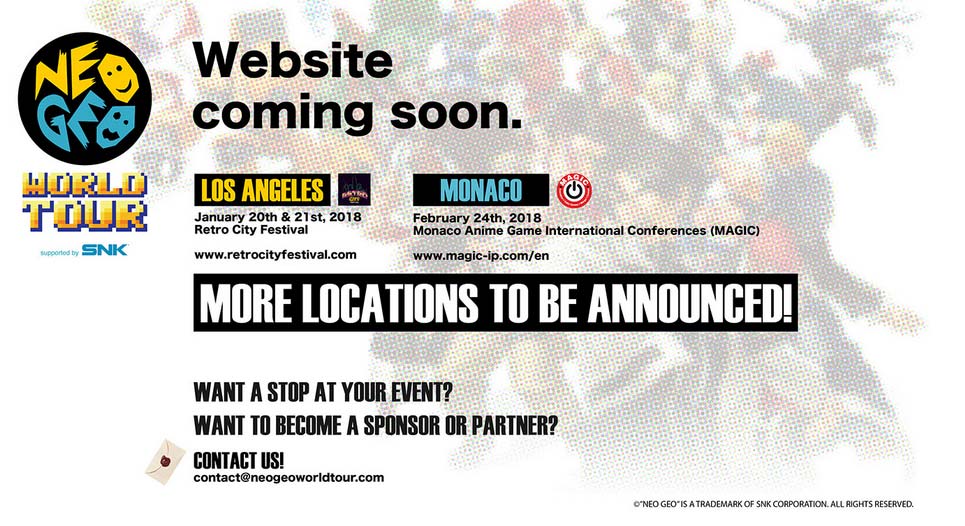 SNK's annoucement lacked clarity on what the
Neo Geo World Tour
is about, but from what litte leeway the announcement was given prior to the event and that it was taking place at a retro gaming convention, assumptions were that the classic Neo Geo console would be the main attraction and there would be no current-gen surprises. And that's pretty much how it turned out to be; a cozy vintage event.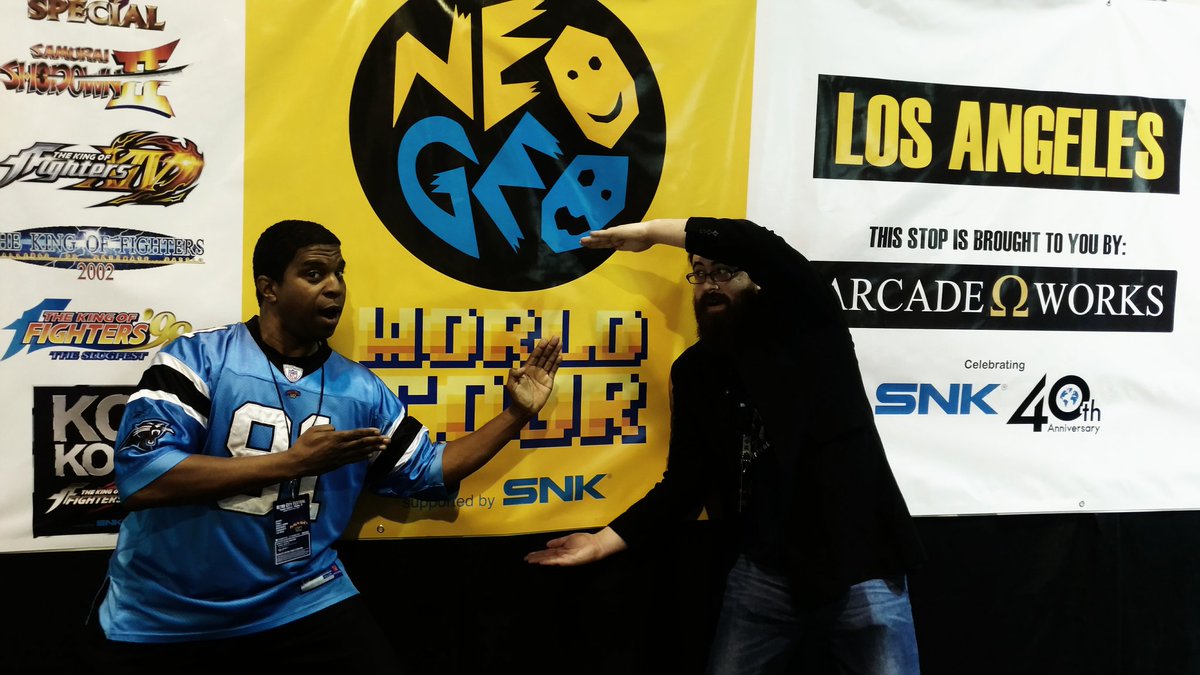 Photo: Official NeoGeo World Tour Twitter
The
Neo Geo World Tour
kicked off at Radio City Festival and fans gathered to enjoy retro gaming on the classic Neo Geo hardware with tournaments held for Samurai Shodown II, Fatal Fury Special, and three KOF titles. The main feature was a triple-title exhibition tournament for the KOF franchise, featuring KOF98, KOF2002, and KOFXIV.
The
Neo Geo World Tour
has an official Twtich channel for viewing the tournaments as well as a Twitter account for keeping fans up to date, so check them out if you're interested.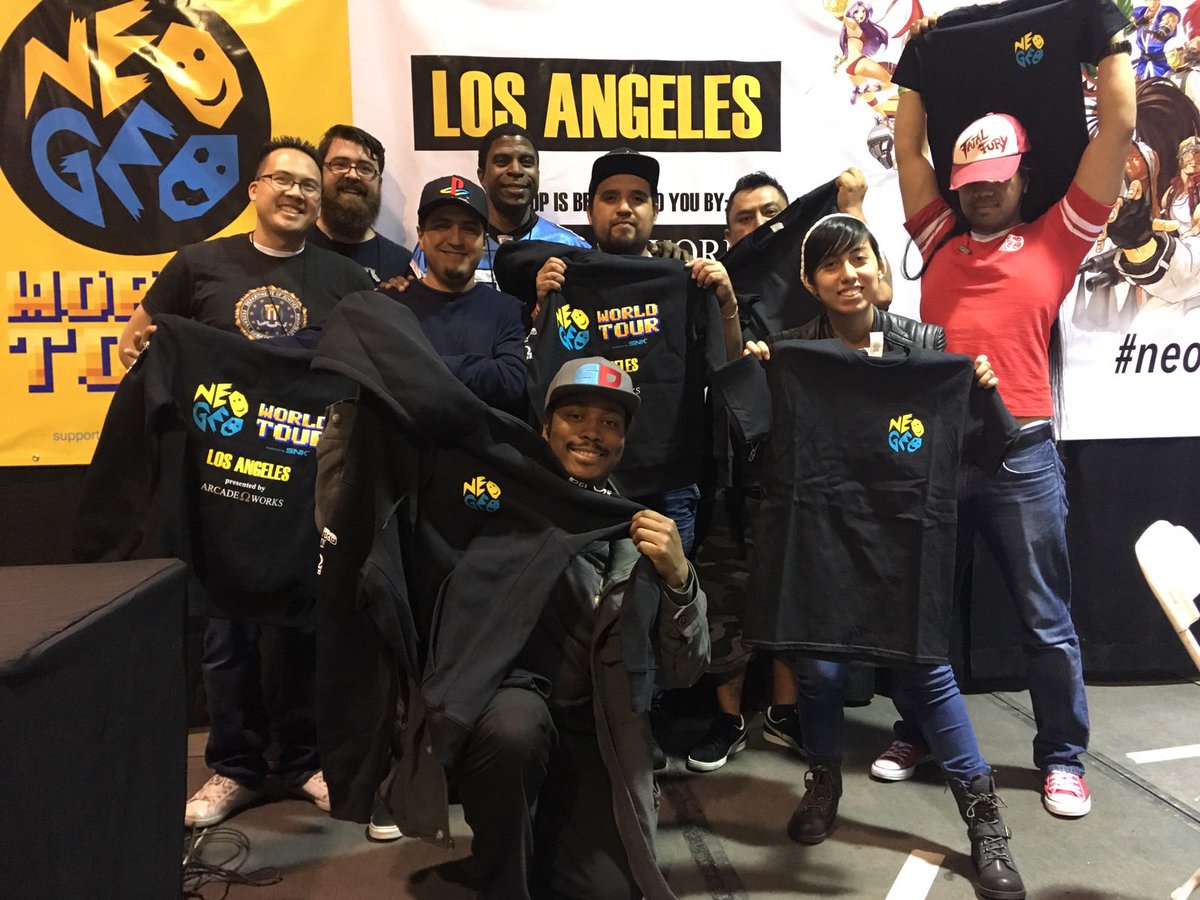 Photo: Official NeoGeo World Tour Twitter
The
Neo Geo World Tour
will be continuing today at the Radio City Festival (according to the official site, although no tournaments are apparently scheduled), then next month in Monaco on Feb 24. SNK is looking for additional future locations and sponsors; they can be contacted via official event site.